Change Someone's Life
Butterfly Haven serves children impacted by Foster Care and families who have experienced a Crisis situation.  We currently serve families within the St. Louis metropolitan area, St. Charles County, Lincoln County, Franklin County, Jefferson County, and surrounding areas.
Learn more and become a part of the team!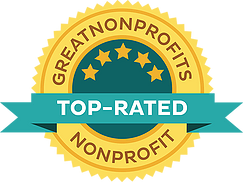 Join the Cause!
There are many opportunities to become involved with Butterfly Haven
and help make a difference in a child's life!
Our Needs.
We always have an ongoing list of needs including food, clothing, beds, dressers, hygiene products, diapering necessities and specific baby gear. We also provide meals for Foster Families during emergency situations so we're always looking for non-perishable food items.
Our Community.
Stay up-to-date with our latest events around the St. Louis metropolitan area. We're always looking for volunteers willing to host a fundraiser or donation drive for our community.